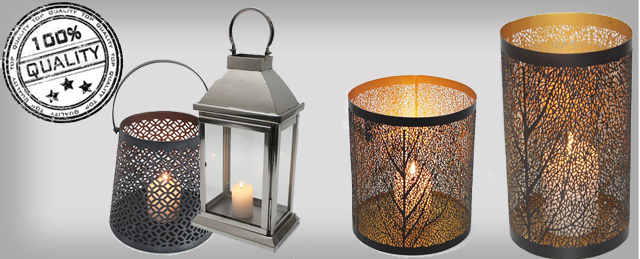 Quality Control & Quality Assurance
We believe in long term relationship with our customers, therefore our main concern is to provide 100% quality products to our customers, no matter either it's a single sample or the whole shipment.

We have a team of highly skilled & experienced employees, who always make sure that the merchandise we are dispatching from our factory has passed the quality test, and are up to the mark & as per the required standards.

Being an Export Firm, we are always committed to enhance the customer satisfaction by continuously improving our system to meet clients' expectations by adhering to the applicable statutory & regulatory requirements.

Quality Control Process
The initial sample is first presented to the buyer in order to get the approval for design, shape, size, finish & quality.
We do changes (if any) in the initial sample as per buyer's requirement & get the final approval from buyer.
A counter sample is signed by our QC team, which is matched exactly with the final samples sent to buyer & keep with us in order to ensure there should not be any further change in the final approved sample.
1st online inspection is performed during the Manufacturing process to make sure the design, size of the production are as per the counter sample & if there is any mismatch it can be controlled in manufacturing.
2nd Midline inspection is done during the finishing process to make sure the finished product is as per the sample approved by the customer.
3rd & Final Inspection is done after the finished goods are packed & are ready to ship from our warehouse. We usually check the shipment by selecting random articles to ensure the packaging, Labelling, Finishing are excellent and is up to the required standards.
Proper handling & quality check of raw & unfinished products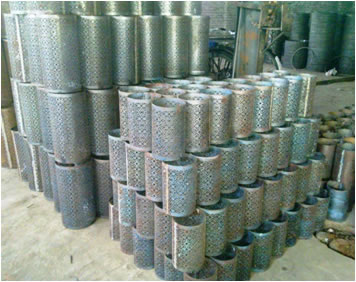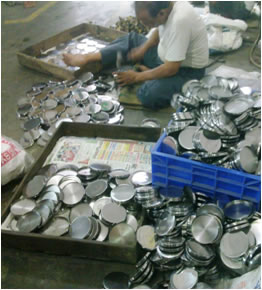 Initial Checking

Plating process

Quality control, Assembling & final checking

Strong Corrugated packaging

Systematic container stuffing under factory supervision to avoid breakage during transit